Site Map > Heather Series
Heather Series
All Sue's original paintings are for sale plus prints. Contact Sue at angelknock@optonline.net to inquire about prices.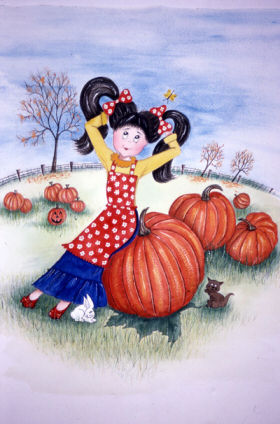 Heather Series Calender Idea
Heather Series?..for Children's Story
book/ Calendar Idea/ Plus Greeting Card/ Note paper Idea
All Art Work is Copyright by Susan Pacheco-Miller 2004 not to be used
without permission. It is a Federal Law to use this art work without permission
The artistic skills of Susan
Miller can be commissioned for all
types of illustrations.
January

February

March

April

May

June

July

August

September

October

November

December


All artwork & content copyright Sue Miller-Pacheco
No unauthorized usage of artwork is permitted.

Best viewed with 1024 x 768 res. or higher